To join, just click the
"Join this Group"
button in the left column of our front page. It's in the "Group Info" section right above the image of Mickey Mouse.
The join button is right above this image of Mickey on the front page, left side of our group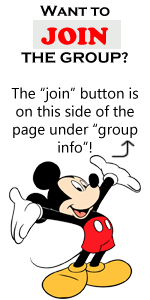 Any artist of any talent level is allowed to join and submit art. From novice to expert, we believe everyone should be able to share their work. (This is how you grow!)
After you join, if you want to add us to your journal, this is how you make icons:
- To make the icon in your journal, just write; :icon disney-club: Only, spell it altogether.